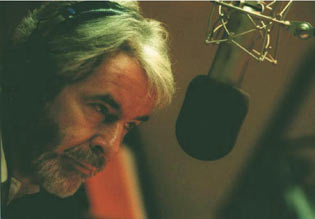 The Whole Wide World with Christopher Lydon decodes the riddles of the new race, the new map, the post-Cold War 21st century system known as "globalization".
Through the voices of artists, economists, refugees, historians and plain folk, we created this seven-part series to encompass the trends that could kill us — viruses, habitat collapse, starvation, terrorism and war — and the technologies and cultural connections that could rescue us. Each program features voices both famous and obscure, such as that of cellist Yo-Yo Ma, psychologist Steven Pinker, novelist Zadie Smith, and prophetic political scientist Samuel P. Huntington. Our programs weave literary voices and an extraordinary range of musical texture into every hour and engage listeners in critical topics of discussion.
The mission of this radio series is to pull apart the riddles of "global-ism" and to thread our own path through the contradictions that come with a shrinking planet. Six billion of us earthlings can feel it now, that we're inextricably bound in many dimensions — environment, economics, culture, the genomics of our global species. At the same time, though, lopsided measures of wealth and tools, toys and power, and the politics of terror seem quite capable of undoing everything. The historian of the last 13,000 years, Jared Diamond, helped to clarify the question. He says we have about 50 years to get it right — to get ourselves together in this earthspace before we tear it all apart.